Welcome to The Little Pressroom! 
Our mission is to provide you with thousands of promotional opportunities for your business or group!
For 30 years, the Little Pressroom has been Addison County's trusted source for quality printed and promotional products for businesses, groups and individuals.

We pride ourselves in providing remarkable customer service, exceptional quality, competitive rates and prompt turn around.


Once you've chosen the items you would like, just use the site shopping cart to email us and we'll put the quote together quickly for you.
Michelle, Betsy, Emma, and Ted
Featured Item
Alloy Metal Eternal Pencil
The revolutionary Alloy Metal Eternal Pencil uses no ink and no lead! The high tech alloy metal tip oxidizes when it touches paper and erases just like a pencil. You will never have a broken lead prob...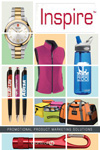 Great marketing opportunities!
Signature Showrooms